Thursday, June 23, 2011
Since May started, I've been writing less and less here on my blog. I've grown tired, I got sick of thinking of what topics should I write about. I hardly visit other people's work. I don't even look at my blog everyday nor do I check my daily revenues and daily number of visitors.
Worse, I've written only once this month. Which brings me to an announcement.
The Comfort Rooms will go on a hiatus. I'll be gone for a while.
I'll be back for sure.
If you want updates, find me on
Facebook
or add me on twitter (@TheComfortRooms).
Thursday, June 23, 2011 by Jerick · 0
Monday, June 13, 2011
July 9, 2010. The American Airlines Arena was packed with 10,000 screaming fans. Three men on white Miami Heat jerseys appeared slowly on the smoke-filled arena, grooving right next to an uptempo beat signalling the start of a wild summer night's party.
One of the three men who wore the jersey number 6 spoke much to the delight of the deafening crowd. "NOT ONE, NOT TWO, NOT THREE … NOT FOUR … NOT FIVE … NOT SIX … NOT SEVEN" referring to championships that they are more than capable of accomplishing. "And when I say that I really believe it. I'm not just blowing smoke at these fans because that's not what I'm about. I'm about business," LeBron James boasted.
For a team who has promised to be even greater than the 1990s Chicago Bulls, they have yet to deliver to those promises. Not until LeBron James wins a championship, he would still be the biggest dickhead this league has ever known.
Monday, June 13, 2011 by Jerick · 3
Sunday, June 12, 2011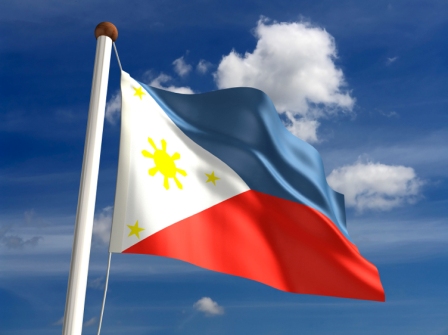 Today is the Philippine Independence Day. It is embarrassing to note that while this would be a gigantic holiday in other countries, the Philippines has always been silent whenever Independence Days were being celebrated. The only time I remember that June 12 was ginormous was back in 1998 during the centennial celebration of our Independence.
It's sad cos as I see it, Filipino Nationalism in the 21st century has almost always been limited to Pacquiao fights, Charice's Glee appearances, Fil-ams in Hollywood, and the Azkals. Other than that, it's all been complaints on how corrupt the officials are, to how undisciplined the citizens are, to how dirty the streets are, and just every other complaint that could be complained by the Filipinos.
But guys, whether you're a local or has adopted new citizenships, you are Filipino. It is who we are and it is who I am. No matter how less we know about Filipino showbiz, we're still Filipinos. You may have been raised and (potty) trained to speak only English but *reality check* you are Filipino. And because of that, I will list down the top five things that scream that I am indeed a Filipino.
1.
My last name.
Baluyot, I think, is a surname originating from Pampanga. Although this is just an adopted surname from my paternal forebears from China, I will always be proud of the Filipino imprint that surname has.
2.
Dirty ice cream and monay
. I only get to eat one probably once every 2 years but whenever I get the chance, I grab hold for that chance like dear life!
3.
Daily showers.
I know I am guilty to not always showering everyday (cos I don't sweat!) but as a Filipino, I had to be clean all the time, especially after getting some sweat. I can shower more than twice in a day when needed!
4.
The feeling that I was cheated whenever I lose
. This is just my theory but you know how we Filipinos, especially after losing, felt that we were always cheated our way to our loss? Yup, I have that! Haha!
5.
My citizenship
. I can't see myself leaving the country in at least the next ten years and then change my citizenship. No, I still have hopes of a better life in this country so I'm still confident about the country's capability to make my life great here.
Happy Independence Day Philippines!
Sunday, June 12, 2011 by Jerick · 1